Powered by


University of the East Philippines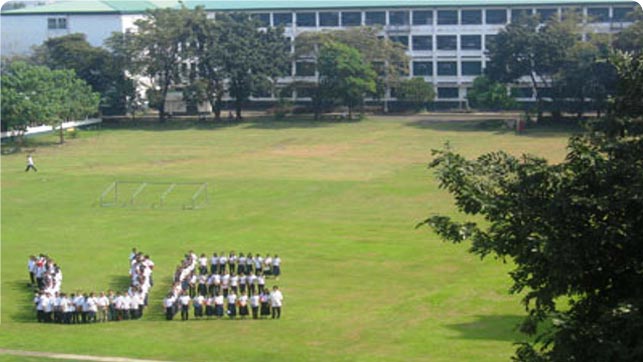 University of the East, College of Dentistry, Philippines
For over 60 years now, the University of the East (UE) has offered quality education to countless graduates who eventually become the country's top achievers and dynamic leaders. This long tradition continues at the College of Dentistry that offers four Master of Science in Dentistry Programs.
Collectively known as POPE- short for Periodontics, Orthodontics, Prosthodontics and Endodontics- these three years specialty courses are designed to provide dental graduates with continuing dental education that is within their reach to broaden their interests and abilities, and to transform them into competent dental professionals at par with the world's best. With its distinguished faculty, state–of–the–art facilities, and a library over 2,000 titles and 5,000 volumes of professional dental books as well as local and international dental journals, UE is the ideal place to secure your future in the highly competitive and evolving dental health care industry.
GOAL
The UE College of Dentistry prepares young men and women for the general practice in order to develop their competence in the maintenance of oral health.
Directed to give dental students a sound foundation in oral health, the program of instruction aims to develop the technical skills and digital dexterity of students, and to instill proper attitudes and a strong commitment to the ideals of the dental profession.

OBJECTIVES
To maintain high standards of dental education as envisioned in an enriched curriculum developed by dental educators as approved by the Commission on Higher Education (CHED).


To develop a clinical program designed to produce dental graduates who are not only academically prepared but also clinically proficient in the various branches/divisions of dental practice.


To improve the syllabi of the different disciplines methodically and periodically to conform to the demands of dental education.


To encourage continuous professional development among dental students and graduates in order to keep up with the evolving trends in dental education.


To encourage research among students, graduates and faculty members.


To develop a deep appreciation of health service through collaboration with colleagues in the profession.


To establish mass media communication through scientific and civic assemblies and for the professional growth of dental students.


To develop programs and projects in oral health care through community service.


To provide extension programs with other dental schools; both local and international, including government agencies and industries for the benefit of the students, faculty members, graduates, and the community.


To motivate and reward students, faculty members and graduates who are engaged in productive research, community service and outstanding dental practice to help project the College in particular and the University, in general.
FACILITIES
I. DENTAL INFIRMARY

KaVo Dental chairs and units made in Germany and KaVo made in Brazil


Beaverstate Dental chairs and units made in U.S.A.


ADEC Dental chairs and units made in U.S.A.


Global G-6 Dental Microscope


PanoCep-TMJ X-ray unit (Panorex with Cephalometric X-ray)


Gendex Dental Systems' Visualix USB System (Radiovisiography)


Acu-cam Intraoral Camera System


Panpas 601 Periapical X-ray machines


Philips Periapical X-ray machines


Heavy duty Suction Machines


Cavitron Select Ultrasonic Scalers


EMS-Ultrasonic Scalers


Prosonic Sterilizers


Autoclave Sterilizers


Amalgamators


Light Curing Machines


Electrocautery Machines


Fully Automatic Apex Locator


Hanau Articulators

II. RESEARCH SECTION

Heavy Duty REVCO Deep Freezer


Heavy Duty Tissue Processor


Photo-Microscope


Video Microscope


Analytical Weighing Scale


Binocular Microscopes with Illuminators


Digital Incubators


Kymographs


Ph Meter


Spirometer

III. AUDIO-VISUAL & MULTIMEDIA

Laptop Computers


LCD Projectors


Classrooms with Projection Screens


Multimedia-System


Slide Projectors


Overhead Projectors


Opaque Projectors


Paxiscope


DVD Player


DVD Video Camera

IV. DENTAL LIBRARY

80,000 Volumes of Books


50 Titles of Printed Journals


On-line Electronic Journals

Copyright @ HCMI Education Pte.Ltd. All rights reserved.