| | |
| --- | --- |
| | The Cagayan State University, locally known as CSU, is the second largest state institution of higher learning in the Cagayan Valley Region, in terms of enrollment and number of curricular program offerings. The University was established through Presidential Decree 1436, later amended by Republic Act 8292 by the integration of all publicly supported higher education campuses, with its medical college strategically located at its Main campus in Tuguegarao City. |

THE CSU COLLEGE OF MEDICINE
The College was founded in 1993 under the University President Armando Cortez and Dean Gilberto Gamez. It is strategically located at its main campus in Tuguegarao City. The first batch of students registered 100% in the licensure examination in 1999, thus, corresponding to its ardent vision of attaining quality medical education.
Basically, the CSU College of Medicine envisions itself as a center of excellence in the region and in the country by providing the highest medical education to the health needs of the people. Moreover, its mission focuses on producing competent, compassionate, ethically and socially responsive medical graduates.

COLLEGE FACILITIES
The College of Medicine Complex provides spacious lecture rooms for medical sciences and laboratories. Similarly, the Amphitheater serves as a convenient multi-purpose hall for special occasions and major activities of the College. The air-conditioned and well-ventilated classrooms are conducive to learning. In addition, LCD and overhead projectors are always available for lecture and seminar-workshop presentation.

STUDENT SERVICES
For productive learning and instruction, the College offers various services to the students such as: the Medicine library which houses ample stocks of the latest books and publications in the field of medical sciences; Medical Clinic which is manned by the university physician, dentist and school nurse; Guidance and Counseling Service which has an expert guidance counselor for career and personal assistance; Student restaurants which offer hearty meals and snacks at affordable prices; Security Service which is maintained by an efficient security force to ensure safety in the academic community; and Spiritual Service.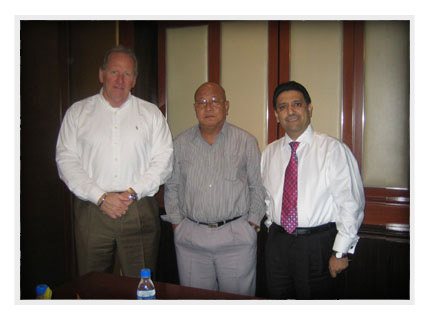 ACCOMMODATION
Suitable dormitory services are available at reasonable boarding fees. There are separate dormitories for male and female students. HCMI will assist you with these arrangements for your convenience in studying abroad.

ACCREDITATIONS/AFFILIATIONS
The CSU College of Medicine is affiliated with Cagayan Valley Medical Center, a duly authorized teaching training agency of the Department of Health. Additionally, it is a first-rate public hospital with integrated healthcare services, accredited teaching and training capabilities, thus, providing optimum and comprehensive health and medical services to people. Other recognized affiliations include hospitals in Quezon City and Manila such as Veterans Memorial Medical Center, East Avenue Medical Center, AFP General Hospital and San Lazaro Hospital.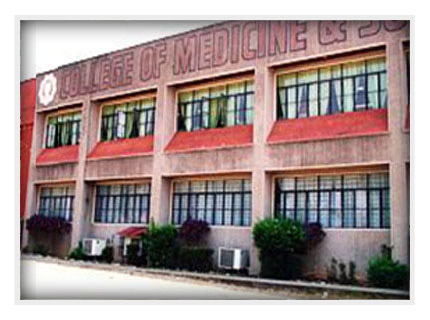 THE CAGAYAN EXPERIENCE
The province is a dynamic blend of colorful native customs and old foreign traditions. Spectacular places include archeological sites of the ancient nomads, the beautiful, century-old churches, the deep caverns and hundred of caves which are ideal for exploration and adventure. The unspoiled mountains and forests are well known for outdoor activities such as trekking, mountain climbing, camping and the like. Cagayan is very famous for its clean river which makes the province ideal for water sports activities like swimming, boating, fishing, and rafting.


Photo Gallery



Show me another affiliate for Medical Programme!



I want to know more about HCMI's Medical Programme



I want to apply now!