| | |
| --- | --- |
| | The University of Northern Philippines (UNP) in Vigan City, Ilocos Sur holds the distinction of being the oldest state institution of higher learning in Northern Luzon. It was created through the enactment of Republic Act 4449 authored by the late Congressman Floro S. Crisologo. Approved on June 19, 1965, the Act converted the Ilocos Sur School of Arts and Trades into what is presently known as the University of Northern Philippines. |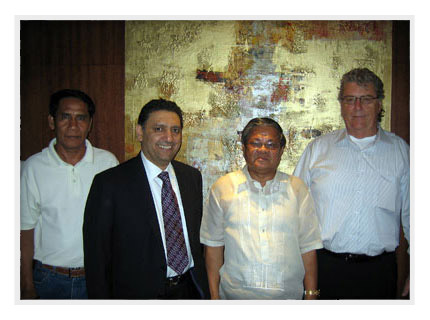 The University assures that it plays a vital role in the social progress since it espouses the values of relevance, quality, cost effectiveness and impact along with its trifocal function - instruction, research and extension which structurally form the integral part of higher education.

THE UNP SCHOOL OF MEDICINE
The medical program sustains to innovate and improve its quest for quality and excellence through periodically reviewing its curriculum to ensure that it remains responsive to the needs of the dynamic health system.
The university's medical program leaves no stone unturned when it comes to realizing its vision and mission of responding to health care needs of the region. Its fervent vision of building a community of health care professionals who are highly competent, honest, hardworking corresponds to its mission of producing compassionate and socially-conscious medical graduates.

CAMPUS FACILITIES
For convenient and enjoyable stay of local and foreign students, the following appropriate facilities are provided for such as sufficient housing and boarding facilities for both male and female student-residents, computer center for speedy internet service, athletic oval and gymnasium for sports and recreational activities, laboratory facilities with wide variety of simulations, audio-visual materials and models for research and experimentation. In addition , the UNP has a Guestel Building which is open 24 hours for guests. It has also a training center which caters to a large number of guests with 150 beds and with fully air-conditioned private halls and conference room. Similarly, the Open Cafe serves local and international delectable cuisine which are prepared by professionally trained chefs and servers . Not far from the campus is a five-minute drive to a commercial complex for convenient shopping and recreation for local and foreign students.

STUDENT SERVICES
The Guidance Services program assists students in gaining awareness and deep understanding of their problems, hence, making intelligent decisions that will lead to self-direction. Similarly, the University recognizes the holistic development of the students by infusing moral values.
The foreign student services are designed to facilitate the foreign students' adjustment and development in the University. Consultation and assistance for their needs, assistance in planning and implementation of their projects are provided.
The University encourages the publication of newsletters and journals to inform and to express students' opinions through creative writing.
The University recognizes the importance of right conduct and discipline of the students in the pursuit of education. Cases of misconduct and lack of self-discipline which are beyond the parameters of effective counseling process are referred to the Student Discipline which is in charge of the judicious implementation of the Student Code of Conduct and Discipline.

ACCOMMODATION
The university provides its students with sufficiently comfortable housing facilities for both male and female student-residents. These dormitories are provided with bathrooms, kitchen and laundry areas.
Aside from catering services, the university's food and accommodation center also provides rental for physical facilities.

ACCREDITATIONS/AFFILIATIONS
At present, the University of Northern Philippines holds the distinction of being a Level IV University, the highest level for State Colleges and Universities in the country, duly accredited and certified by the Commission of Higher Education (CHED).
It has collaborated with the University of Hawaii Kapiolani Community College for its exchange program in nursing. In Medicine, affiliate hospitals include Candon General Hospital, Salcedo District Hospital, Sta. Lucia District Hospital, Southern Ilocos Sur District Hospital, Sto. Nino Hospital, Cagayan Valley Medical Center, Candon City Hospital, Central Ilocos Sur District Hospital and the Ilocos Region Training Medical Center.
Furthermore, UNP is the only State University in Region I and Cordillera that has produced a University Professor who is one among those who obtained an excellent rating nationwide. Additionally, UNP is the only State University outside Metro Manila that participated in World Bank funded researches, and the only university in Region I accorded by USAID with two research grants in a span of three years.

EXPLORE THE GLORIOUS HISTORY OF ILOCOS SUR

Ilocos Sur which is located along the west coast of Northern Luzon has absolutely kept a magnificent history. Its past account which still lingers in the present time is a symbol of a preserved culture of the Filipino people. The province reveals its eco-historical tourism sites with century-old religious edifices and infrastructures with a unique blend of elements from Philippines, China and Europe. The 16th century town of Vigan, featured in the UNESCO's World Heritage list in November 1999, probably is the best preserved example of a planned Spanish colonial town in Asia.
Stay in this unique place can be eventful with museums, historical monuments and churches to explore. Special trails with plenty of waterfalls to trek can be an exciting experience. Besides, exotic beaches are provided with rest houses and picnic sheds with complimented cultural activities and festivals.