HCMI Education is pleased to announce enrollment opportunities for students from the USA into our medical education university network in the Philippines.


Preregistration Admission for Medical Programmes new Intake are Now open
We are now open to preregistration admissions for students interested in enrolling for Medical Programmes at our partner universities in the Philippines. You may choose from the following list of univerisities.
Our Lady of Fatima University
Davao Medical School Foundation
Emilio Aguinaldo College of Medicine
University of the East Ramon Magsaysay Memorial
Cebu Doctor's University
University of Visayas
Southwestern University
University of Northern Philippines
Cagayan State University
Tarlac State University
Kindly download our Medical Programme Application Form and submit it to any of our offices. You can find more details of our offices here and should you have any queries please feel free to Contact us.

Medical Programme Students arrive in Manila!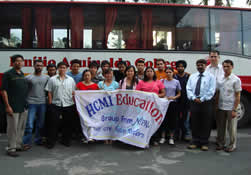 Hundreds of students who registered for the Medical Programmes of the HCMI Education arrived safely in the Philippines last month.
A huge number of students came from all across states from India such as Gujarat, West Bengal, Assam, Manipur, Mizoram, Meghalaya, Jarkhand, Bihar, Uttar Pradesh, Punjab, Rajasthan, Dehli, Haryana, Tamil Nadu Andhra Pradesh and from Kathmandu, Nepal and Dhaka, Bangladesh.
Students were fully assisted by the HCMI Philippine staff starting from airport pick-up to quarantine procedures. Then, they were accompanied to their selected universities such as Emilio Aguinaldo University in Manila, Our Lady of Fatima University in Valenzuela, Tarlac State University in Tarlac City, Cagayan State University in Tuguegarao and University of Northern Philippines in Vigan, Ilocos Sur.
The Medical Program in the Philippines as spearheaded by the HCMI Education, supports the objectives of the PGMA Tourism education of the Philippines - that is to establish Philippines as a "Knowledge Center" in Asia and the Paci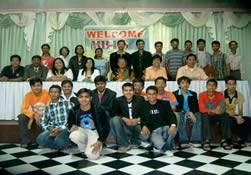 fic with broadening and strengthening areas of studies or course offerings at globally competitive level. Basically, Philippines has been growing as a vital destination not only for medical education but education tourism as well. Hence, with HCMI Education's educational partnership with remarkable universities in the Philippines, the students are provided with more choices for affordable and quality medical education.
The HCMI Education is bullish on the arrival of more students from other parts of the countries as well as fostering closer relationship and cooperation among countries for the benefit of their people and their society.